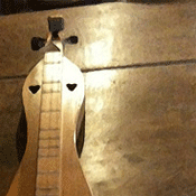 Location:
Location: Portland, ME
Country: USA

@billiesue
• 4 months ago • comments: 20
Posted a new Comment on
Scarborough Fair:
"Very nice.  I am in my "bird" room with my cockatiel - Jax-- and he is singing along to your beautiful tune (one of my favorites.  Thank you for sharing."