On My Way to Scotland & Northumberland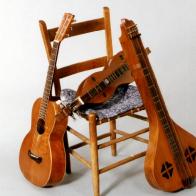 02/22/16 05:50:49PM
@mark-nelson
Howdy
I'll be traveling your way in March,  hanging out in Edinburgh starting the 13th. So if y'all would like a workshop or a pub session, just holler.
March 18- 20 I'll be at the Nonsuch Dulcimer Club's Spring Fling and playing a house concert in Allendale, Northumbria.
Following that, back to Scotland. I plan on looking at castles & scenery and seeing just how much good whisky one boy can taste. Meeting local musicians would certainly fit the bill, so don't be shy.
My wife -- who designs hand knitting and crochet patterns under the name Oat Couture  will be along. If anyone can suggest some good sheep-and-wool activities, please do.
Cheers!
Mark