Make a video challenge! This is My Father's World!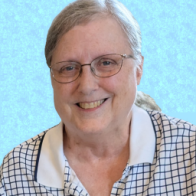 09/06/16 10:55:44PM
@jan-potts
Here's the challenge: learn to play--or SING and play--the public domain song "This is My Father's World" and post your video here.  Showcase the part of creation that's special to you--if you have scenic vistas, that's great, but so are your jars of newly canned tomatoes all lined up on a shelf.  Here's a great place to use all those pictures of "sky" "clouds" or "grass" you took when the camera slipped!  If you're really adventuresome, make your video in a place outdoors that you've never been to before and have your eyes newly opened.  I'm sure that whatever you come up with will be interesting to the rest of us! 
Are you up for the challenge?  There's a group on FOTMD that will answer any technical difficulties you may have.  Just don't use any copyrighted photos or video clips!
Let's see how many we can post by the end of October!