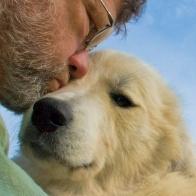 07/03/10 09:41:49PM
@flint-hill
Also known as The Girl Volunteer, Young Johnny, Johnny Oh Johnny, and The Warfare is Raging.
There are a
bunch
of versions. I hope you'll post yours.
MP3 attached below.
I learned the tune from Joel Keys from Tryon, NC around 1967. It's also influenced by a banjo version that Louise Foreacre did on a 1950s Stoneman Family LP.
Played noter-drone style on a Ben Seymour Galax tuned dddd (D4, D4, D4, D4) which starts a G Ionian scale on the third fret of the paired melody strings. The tune is pentatonic, missing the 3rd and 7th scale degrees (Bronson mode 2). The tone set is DEGAB, lowest to highest, with G being the tonic.
Update: Added tab (Galax dddd, key of G) in a comment below. The same tab will work for Ddaa in the key of D.