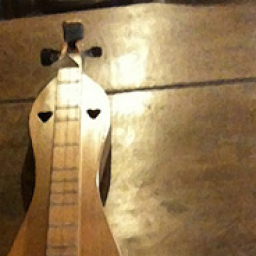 Thursday March 23 2017, 7:00 PM
@ Palestine, Texas, USA
Attendees: @trhoads
The 16th Annual Palestine Old Time Music and Dulcimer Festival will take place from the evening of Thursday, March 23 through Saturday night, March 25, 2017, at the Museum For East Texas Culture in Palestine, TX (in East Texas near Tyler and Corsicana).
This is an old-time music fest with concerts and many workshops and an emphasis on dulcimers (mostly mountain dulcimer this year, I think, but some hammered dulcimer too). It is informal in feel, but pretty well organized. There are 5 concerts scheduled - all featuring assorted 10-30 minute sets by the various headliners. Tickets are not sold in advance, you just show up and buy them at the door. I expect there will be some dulcimer builders showing their wares.
I am not an organizer of this event, but I have been twice before and really enjoyed it, and feel it deserves to be better known. Late March is a very nice time of year to be in East Texas, the air is warm, the dogwoods are blooming, and the BBQ is excellent (of course that's true year 'round).
Mountain dulcimer headliners/teachers include Stephen Seifert, Marsha Harris, Gary Gallier, and others. Check the Old Pal site for a complete list.
There is also a concertina curriculum with its own workshops. The concertina instructors this year are Ann Kirrane (Ireland) and Roger Digby (England). For information on the concertina program, email Dan Worrall.