electrical muscle stimulation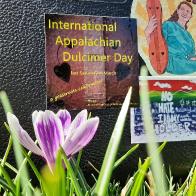 05/03/11 05:32:10PM
@robin-thompson
Hi, Folks!
Has anyone used any of these types of devices? And, if so, did you find it helpful? (I tried one yesterday and the muscle on which I used it feels, I think, a bit better today.)
I'm seeing a chiropractor for treatment of a years-old neck injury and think one of these electrical gizmos may be good to use on the muscles of my upper shoulder/back.
Any input will be appreciated!
Robin