Roland Mobile AC Acoustic Amp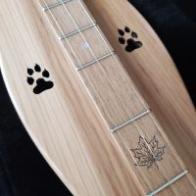 04/24/16 09:42:49AM
@susie
I picked up the Roland Mobile AC Acoustic Amp a few weeks ago.
http://www.elderly.com/roland-mobile-ac-acoustic-chorus-guitar-amplifier.htm?___SID=U
Just wanted to share that that if you are in the market for a small, battery powered amp, check this out. I played a small solo gig last night with my dulcimer and was just amazed by its performance. What I really like about it is that it is simple.......it really retains the acoustic sound. There are enough adjustments to give a player some nice options. It's about the size of a lunch box (for those of you old enough to remember the old metal lunch boxes). It's got plenty of power, so getting the volume for a small venue was not a problem. It is really portable too. I also use it for my fingerstyle guitar playing. For $129, it's a great value. Just my $.02.