Amp suggestions for a first-timer?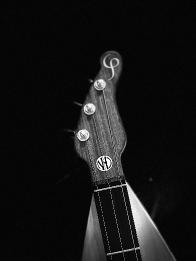 04/14/21 12:54:08AM
@ghcstr
A couple of months ago, I obtained a chromatic Blue Lion IW with an internal pickup from an estate sale. I have been looking into getting an acoustic amplifier to play around with. I am new to this so I would like any suggestions. I would not be worried about busking or playing gigs, this would just be for personal pleasure playing at home. I don't need anything crazy loud but would like to play with it since it has the ability to use an amp. I think chorus would be nice to use along with some EQ ability to tweak the sound if the tones need adjusting. I checked locally but couldn't find any good used options. I would like to keep the budget in the $100-ish range, under $150, and found the following that seem to have either good or decent reviews.
1. Roland Mobile AC - the size seems nice but I don't actually need the battery portability. At least not now.
2. Fender Acoustasonic 15
3. Donner DGA-1 15W
Any insight and pros/cons would be appreciated (as would any other suggestions I should be considering).  
Thanks in advance!
Gary