Favorite genre of songs you sing?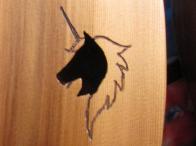 10/03/11 12:41:34PM
@folkfan
Actually, I'm going to mention a favorite genre of song which I wish I could sing. Patter Songs. In particular the Patter songs of Gilbert and Sullivan. Why don't I sing them, frankly I don't have the breath or lung capacity or the phrasing control needed for a good patter song. And here's an example of great breath and phrasing control.
For those of you who really aren't into Gilbert and Sullivan, you might know the great song that many Irish groups do, Mary Mack.
I do slower songs like "I'm Called Buttercup" from H.M.S. Pinafore. So what genre or genres do you sing or not and why?