Jethro Amburgey Chronology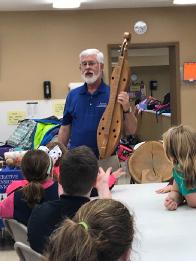 10/03/18 01:05:14PM
@clockdr
I've been collecting notes from the various Amburgey dulcimers I've encountered in person, as well as the various notes that people have included in books or placed online (incl. eBay) over the years. I thought someone might be interested to see what I've put together. Points indicate dulcimers with documentation, the red line is merely a trend line.
I'm still trying to figure out two things: 1) the date of the first known walnut plywood dulcimer he made (I've marked the earliest one I know of, 1965, with a vertical line), and 2) the date of his final dulcimer, #1369, mentioned in Ralph Lee Smith's Appalachian Dulcimer Traditions, page 109, looks questionable to me based on the information I have and the trend I see. Amburgey estimated 1220 in a July 1971 interview a few months before he died (from L Allen Smith thesis, interview at Alice Lloyd College). I don't have a number or date for the first identified dulcimer made (ca 1923 per L A Smith, E15), but it must be #10 or thereabouts.
Tell me what you think, make corrections, tell me more that I don't know?  Thanks.