Nathan Hicks and the Dulcimer He Sold to Maurice Matteson - Where is it now?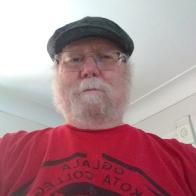 07/30/13 07:50:47PM
@greg-gunner
In 1933 Maurice Matteson and Mellinger Henry collected ballads on Beech Mountain in Watauga County, North Carolina. This was five years earlier than the Warners. Matteson took his son along when he visited with the Hicks family at the home of Nathan and Rena Hicks. Nathan contributed a number of ballads and popular songs to the Matteson-Henry collection. Maurice Matteson also bought one of the mountain dulcimers made by Nathan Hicks during one of his visits. It was this dulcimer that prompted Frank and Anne Warner to order a dulcimer from Nathan. Subsequently, the Warners became good friends with Nathan and Rena Hicks and their son-in-law, Frank Proffitt. Most of this has been documented in the excellent books by Ralph Lee Smith. But what ever happened to the Nathan Hicks dulcimer that Maurice Matteson purchased in the 1930's?

As it turns out, the dulcimer is now owned by Richard Matteson, the grandson of Maurice Matteson. The younger Matteson has produced some You-Tube sound recordings of a number of songs. Unfortunately, there are no videos showing the Hicks dulcimer. However, among the You-tube audio performances there are several performed on the Nathan Hicks dulcimer. Matteson performs with his niece and nephew. If you click on the link below you can hear the Nathan Hicks dulcimer in the background. Scroll down and read the descriptions. Only a handful of the recordings feature Nathan's dulcimer, but you can easily determine which ones by reading the descriptions provided. You'll have to tune out his niece's singing voice and his nephew's fiddle playing, but the dulcimer is clearly there. I wish he had posted videos and left out the singing and fiddling, but at least we get to hear one of the Nathan Hicks dulcimers played, an quite a historic dulcimer. The first song to feature Nathan's dulcimer is #61. There are a few more after that so keep scrolling.

https://www.youtube.com/playlist?list=U ... CAqZJujq1w

Greg "Banjimer"