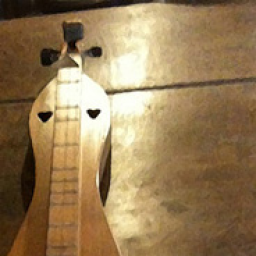 Thursday March 12 2020, 2:00 PM
@ West Baton Rouge Community Center & WBR Museum, Port...
"Jambalaya Jammin" Dulcimer Festival. Mountain and hammered dulcimer and related acoustic instruments 3-day festival set in the in sleepy and rural town of Port Allen, Louisiana, across the Mississippi River from Baton Rouge. Begins Thursday afternoon at 2:00 pm with four extended pre-festival workshops. Continues with concerts Thurs, Fri, Sat nights and workshops all day Friday and Saturday. Ends Sunday morning with Gospel Jam. Features Cajun catered meals (meals must be pre-ordered) and on-site RV camping. New related workshops this year: Louisiana Bird Watching (bring binoculars) and Flat Foot Dancing.
Four Thursday afternoon workshops are:
1. Boot Camp for Beginning/Advanced Beginning Mountain Dulcimer Players - Annette Lindsey
2. Top Ten Jam Tunes for Novice Mountain Dulcimer Players - Margaret Wright
3. How To: Make a Music Program for Older Adults - All Instruments, Novice and Up - Lorinda Jones
4. All-Instrument Orchestra - Intermediate and Up - Mark Alan Wade
Steve Eulberg – mountain dulcimer instructor from San Mateo, California. Although teaching mountain dulcimer, Steve has won the coveted Walnut National Championships playing both mountain and hammered dulcimers.
Lorinda Jones – from Rineyville, Kentucky, plays both mountain dulcimer and Celtic harp. Her passion is music therapy and she will lead an extended workshop on Thursday afternoon on this topic.
Carl Jones and Erynn Marshall are an award-winning couple and hail from Galax, Virginia. Erynn is an old-time fiddler and Carl is a respected guitar player. They are new to our festival and we are looking forward to what their traditional styles of playing will bring to our festival.
Doug Pratt, is from the Raleigh, North Carolina, area and formerly lived in Baton Rouge where he was encouraged to pursue autoharp at one of our early our festivals. Doug will be our autoharp instructor this year. In addition to winning the Walnut Valley National Autoharp Championship, Doug is an accomplished ornithologist, illustrator, author, musician, birding tour leader, and expert on the avifauna of the Pacific islands and plays a variety of musical instruments.
Susan Trump, from Schenectady, NY, plays mountain dulcimer and other acoustic instruments. She is a well-known dulcimer workshop leader and her "magic stems from her ability to link the pastoral, tranquil images of traditional rural America to our contemporary life. Her songs touch the heart, recall the past, and inspire the times ahead."
Mark Alan Wade is a freelance musician based out of North-Eastern Ohio. He will lead our intermediate all-instrument orchestra extended workshop on Thursday afternoon and will teach hammered dulcimer classes as well as a penny whistle class. An orchestral trumpeter by trade, Mark has a doctorate in Trumpet Performance from The Ohio State University and has played in a dozen orchestras in the US and in Europe. Mark is also a National Hammered Dulcimer champion and performs hammered dulcimer, mountain dulcimer, trumpet, piano, guitar, and penny whistles. We are looking forward to Mark's first visit to a Louisiana festival.
Margaret Wright is from Kennard, a charming town in East Texas, and returns to our festival by popular demand. Margaret purchased her first mountain dulcimer in 1994 in Mountain View, Arkansas, and discovered Old Time Music at the college in Mars Hill, North Carolina. She hasn't stopped. Margaret's easy-to-read tab and wonderful interpretation of fiddle and old time music make her a valuable addition to our festival. Margaret will lead an extended workshop on Thursday afternoon for novice mountain dulcimer players, "Top 10 Jambalaya Jam Tunes and Techniques."
In addition, we welcome Annette and David Lindsey from Benton, Oklahoma, as ancillary instructors. David is a hammered dulcimer luthier and will bring his dulcimers to sell. Annette is a mountain dulcimer player and will lead an extended workshop on Thursday afternoon for beginners and advanced beginning dulcimer players, "Boot Camp for the Mountain Dulcimer for New Players." Look for both to lead workshops throughout the festival.