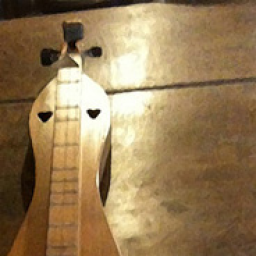 Thursday November 21 2019, 10:30 PM
@ Unicoi State Park Lodge, Helen, Georgia
Attendees: @Pamela Deemer, @Silverstrings
North Georgia Foothills Dulcimer Association Fall Festival: Mountain and hammered dulcimer workshops Thursday through Saturday, Sunday, general gathering. Concerts, Thursday and Friday night; contra dance, Saturday night.
Instructors: Joe Collins, Matthew Dickerson, Nancy Galambush, Lois Hornbostel, Judy and Kirk House, Anne Lough, Jim Miller, Michael Shull, Ehukai Teves, Rick Thum, Mary Lynn Van Deventer.
15-20 vendors plus a swap table for used personal instruments. (Sell old to buy new!)
Lots and lots of jamming for all levels. (Jim Miller, Rick Thum, and Joe Collins will make it so!)
Plus a couple ukulele classes by Hawaiian Ehukai Teves, in addition to his mountain dulcimer classes. Hammered dulcimer expert Matthew Dickerson will also teach a pennywhistle class. (Easier to carry when also lugging a hammered dulcimer and stand!)
Set in the beautiful North Georgia mountains, the Lodge is huge with hotel rooms, a large dining room, a tavern, and a real shop, and at least 12 areas for workshops and several big lobbies good for jamming. Near-by Helen also has many hotels/motels and restaurants plus non-festival attractions.
Go to ngfda.com for more information, registration, and Lodge rates. (Registration, $125 for NGFDA members, $155 for non-members, $55 single day, $50 child under 12 years of age. Registration includes concert tickets.) Problems registering?: Contact Mike Vandemark, ngfdaclub@gmail.com