A Mixolydian Hymn: In Christ There Is No East Or West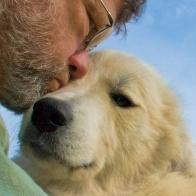 11/11/10 07:31:51AM
@flint-hill
Mixolydian hymns are rare almost to the point of nonexistence. "In Christ There Is No East or West" has a flatted seventh in the third measure, so it's an authentic case.
I find it a tough song to sing, so I posted an instrumental version HERE . Score, PDF and ABC are in a comment below.

The text is by William Dunkerly, 1908, published under the pseudonym John Oxenham.
The Mixolydian tune (McKee) has an interesting history, excerpted here from hymnary.org
"According to a letter from Charles V. Stanford ( PHH 512 ) to Samuel Coleridge-Taylor (who arranged the tune for piano in his Twenty-Four Negro Melodies , 1905), MCKEE was originally an Irish tune taken to the United States and adapted by African American slaves. It became associated with the spiritual "I Know the Angels Done Changed My Name," which appeared in J. B. T. Marsh's The Story of the Jubilee Singers with their Songs (1876).
"Harry T. Burleigh (b. Erie, PA, 1866; d. Stamford, CT, 1949) arranged the tune to fit Dunkerley's text in 1939. As a setting for that text, the tune was published in The Hymnal 1940. Burleigh named the tune after Elmer M. Mc Kee, rector of St. George's Episcopal Church, New York, where Burleigh was the baritone soloist from 1894-1946."
Dunkerly's text is also sung to the tune "St. Peter" by Alexander Reinagle.
Here it's played noter-drone style on a Ben Seymour Galax tuned dddd (D4 D4 D4 D4). The outermost drone is reverse-capoed on the fourth fret yielding a final tuning of addd which start a D Mixolydian scale on the open melody string.