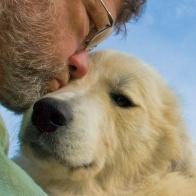 03/12/10 07:47:34AM
@flint-hill
Flannery O'Connor once said that the American South was not so muchChrist-centered as Christ-haunted. O'Connor's phrase comes to mind when I hear Sacred Harp songs like "Clamanda" that combine powerful, brooding lyrics with ancient, modal, Celtic melodies.
"Clamanda" or "Social Band" as played here is from the
B.F. White Sacred Harp
(Cooper Book) #42. "Clamanda" means "crying out" or "shouting" in Latin.
MP3 is
HERE
. I will also post it to FOTMD.
Lyrics are
HERE
The earliest reference to the lyrics that I have found is in the
Collection of Hymns and Spiritual Songs
, 1814, where they are attributed to "Campbell".
The tune is traditional, likely arranged by Massachusetts singing master and cabinetmaker Amzi Chapin. It first appeared in Jeremiah Ingalls'
Christian Harmony
, 1805 as "Shouting Hymn" (using different words). There's a minority view that Amzi's brother Lucius created this arrangement.
The tune is minor and pentatonic, lacking the second and sixth scale degrees. Because it lacks the sixth, it is consistent with dulcimer tunings intended for the Aeolian and Dorian modes.
George Pullen Jackson said that the tune is a variant of "The Parting Glass", but I can't hear the resemblance. David Music and others have noted its similarity to the English folk tunes "Dives and Lazarus" and "Maria Martin", and also to the more recent song "Star of the County Down". Composer and collector Ralph Vaughn Williams based his hymn "Kingsfold" on "Maria Martin"/ "Dives and Lazarus".
If you listen to
Kingsfold
, starting about 0:36, you may be able to hear its resemblance to "Clamanda" as well as to "Star", but of course observations of this sort are somewhat subjective.
The tune is played noter-drone style on a 1980 Musical Traditions dulcimer tuned Ddcc (D2 D3 C3 C3), which starts an Aeolian scale in D on the first fret of the paired melody strings. It's in 4/4 time with a tempo of 144.