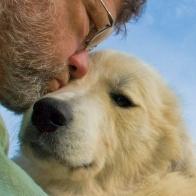 03/26/10 07:59:35PM
@flint-hill
Little Black Train is a fire-and-brimstone spiritual song from the Holiness movement. I know little about the origin of the tune or lyrics except the Bible verses on which some of the lyrics are based. It goes back at least to the late 19th century, and the tune sounds much older.
MP3 here:
http://ezfolk.com/audio/Flint-Hill/?song=20123
Lyrics here:
http://c1.ezfolk.com/bands/6882/song_lyrics_20123.php
I have read that the song was introduced to the South by traveling minister and singer Brother George Goings.
Some of the lyrics are from Rev J.M. Gates who recorded a bluesy spiritual version of it in 1926. Lyrics to the first verse are from Emry Arthur, who recorded a major-key version in 1928. The Carter Family recorded a variant of Emrys tune in the 1930s, and pretty much everybody since has sung it their way.
The tune here is a spooky, minor-key version that Dock Boggs recorded in the 1920s and again in the 1960s for Folkways. Its pentatonic, missing the second and sixth degrees of the scale. I play it noter-drone style in the key of C#, a half-step down from Ddcc (D2, D3, C3, C3) which starts an Aeolian scale on the first fret of the paired melody strings. This tuning puts all the notes on the melody string. I stir in some Clarence Ashley "Cuckoo" licks, but its basically Docks tune.
I remember only the major-key version from childhood in Georgia in the 1950s. We didnt sing it at my church, so I probably heard it on the radio or at revivals. We went to a lot of revivals. :)