Internet Sources for Old Music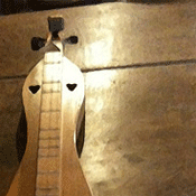 09/17/14 04:21:05PM
@ivan-bradley
We've had a thread on books of old music arrangements for mountain dulcimer but, let's face it, there's a lot of music out there that isn't arranged for dulcimer and is unlikely to be. Back when I was primarily a singer and then a recorder player as well there was no easy source for editions of old music, whether for voice or instruments. I had access to an excellent music store in Ann Arbor which carried a goodly stock of such things and, over the years I acquired a fair library, spending money that probably should have gone for other necessities of life.
For the past fifteen years, I've depended largely on the internet as my source, especially since the owner of that Ann Arbor store grew older and could find no one with the enthusiasm she had for the eclectic stock she carried, and, sadly, the store closed.
Here are some of the sites I find most useful:
International Music Score Library Project
This site, mentioned by Shawn McCurdy in another thread, is probably the internet mother lode for old music. I especially like the Werner Icking Music Archive, which was added to IMSLP after Werner's death in 2001. To access, click on "WIMA" in the left side frame.
Kreuznacher-diakonie-kantorei archive
This is a large site in German. The link I've given is for the catalog page, since starting at the main page and drilling down through the site is not very intuitive, particularly for non-German speakers.
Atrium Maucamedi : a website for Medieval Music
It is what its name says.
A page of links to early music collections.
Much of the music found at the sites linked above will have been added by or for recorder players and, in the case of transcriptions of vocal music, will usually not have the lyrics. And be warned: one could go wild, like a kid in a candy store, but a lot of the music found won't be suitable for dulcimer. But, then again, you may just find that gem you've been looking for.