The Full English Project at the English Folk Dance and Song Society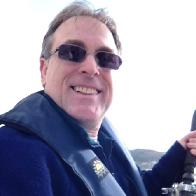 10/19/14 05:40:02AM
@steve-battarbee
The English Folk Dance and Song Society recently finish the enormous task of gathering together and digitizing the major collections of songs,dances and other material that were collected and documented in the Victorian and Edwardian periods but which obviously contain songs from much earlier periods
In many In this cases just written text existed with no music and in other cases just the music.
By completing this project The EFDSS with its partners have created the worlds largest on-line collection of English folk manuscripts. There are 80,000 pages of traditional songs, dances tunes and customs including the collections of Cecil Sharp, Percy Grainger, Ralph Vaughan Williams and Lucy Broadwood. I have provided a link below.
I became aware of this via a CD issued to promote the work that I heard on the radio.
Given all this material to get through I thought Id best make a start to I have had a go at a song called Portrait of My wife. This song is really melancholy song which I found on an award winning CD called The Full English.
The words are traditional. The music, which drew me to the song, is by Seth Lakeman an English fiddle player.He was one of a number of prominent English folk artists who came together as what in the 70s we would have called a Super Group called The Full English to produce a marvellous CD
A copy of the original manuscript containing the text was found in is available at the link shown below as is a review of the album.
I have arranged the music for MD. Im tuned to Ddd.
I love the resonance you get on the 4 th and 5 th fret in this tuning and a lot of this tune is played on the 4 th and 5 th fret
I would love to be able to sing and or play competently and my attempts to sing and play at the same time brought out the worst in both my playing and singing which both need all the help they can get so I decided try it singing and playing separately. I could try and claim I was adopting the Appalachian tradition of singing and playing alternatively but alas its due to my lack of talent!
I hope you like the song and listen to it BEFORE exploring Seth Lakemans version.
EFDSS website http://www.efdss.org/efdss-the-full-english
Album review http://www.folkradio.co.uk/2013/10/the-full-english/
Manuscript http://www.vwml.org/record/FK/13/18/3