The Joel Sweeney Early Banjo Convergence, Appomattox VA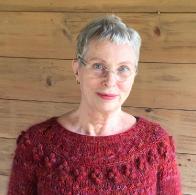 05/17/16 10:10:25PM
@strumelia
I enjoyed playing the banjo and the bones at this event this past weekend!
It was a real immersion in the minstrel repertoire, and good jamming.  It's a National Historic Park, and the actual house and the room where the Civil War surrender ceremony from General Lee to General Grant took place... was there preserved.  
The public was around us 'sometimes' but mostly we were on our own with our own banjoistic activities...it was nice and about 1/3 of our time was unscheduled.  I got to wander some of the historic buildings of the park, bought some books with first-person slavery accounts.  We played a couple of tunes in the Joel Sweeney cabin for a tour group, and one larger concert for the public on the courthouse steps...very low pressure and strictly voluntary.  Joel Sweeney Banjo Day was officially proclaimed by the park Superintendent!  Joel Sweeney (born 1810) was documented as the first white person who learned to play the banjo directly from African slaves- he was the first professional musician to perform on banjo and make it popular among all social classes and toured internationally.  Sweeney's first banjos he performed with were gourd banjos like the slaves' instruments, but very soon steam-bent wood rims and cheese boxes or round grain measures were used and the banjo got it's more sturdy modern hoop rim design.  Sweeney performed in the very tavern we were playing at, and many of the very same tunes and songs!  Sweeney's siblings were also musicians...his sister Missouri Sweeney's cabin is in the park as well and she too played banjo.  The whole park consists of the many remaining buildings of what used to be the thriving village and surrounding farms and plantations.  Some of the buildings are still in the process of being restored or preserved.
Bob Carlin presented his new book and gave a banjo talk.  Two awesome nights jamming - once around the campfire in our group's period campground, and once in an unrestored empty gutted 1850s house on the grounds, in the middle of a moonlit field...spooky and cool with only one light on to play by.  That little house belonged to the great great grandmother of the park ranger who helped organize our event and who also plays minstrel era banjo.
I played banjo quite a bit, BUT I wound up really seeing improvement in my bones skills...exciting!
The Courthouse and the Jail: