"Elizabethan Garden" Epinette des Vosges in pear wood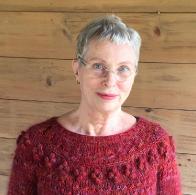 06/19/17 09:55:02AM
@strumelia
An epinette des Vosges made of all pear wood, custom made for me by  Michael King in the UK . 
I created the 'garden' vignette designs based on Elizabethan era clothing embroidery known as "black work" seen on museum remnants and in paintings. of the time.  Michael used an old technique called "kolrosing"- lines are encised with a knife, brushed with charcoal, and rubbed with walnut oil. This is a five string 20" VSL scale epinette that I'll tune for the keys of C, Bb, or A. Traditional French epinette peghead shape, small heart and quatrefoil sound holes, two melody strings and three drone strings. For versatility, I opted for 6.5 & 13.5 frets, and geared mandolin tuners rather than zither pins.
It's a delightful little thing!  


I'm so happy and honored to now own two wonderful epinettes- this new one and my mahogany 6 string epinette made by our own John Henry of Bristol UK.  They are quite different from each other, despite both being epinettes.  I've found that I really connect with these sweet higher voiced 'miniature dulcimers' and they seem especially appropriate for Old World folk and dance tunes.  I love them!  

(note: in order to SEE the replies to this thread, and to post in it, please JOIN this Group- thanks!)