OK -- WHY EXACTLY DO I NEED THE !.5 - 8.5 COMBO????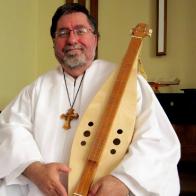 10/09/11 10:53:01PM
@dave-dickey
Hi this is Pastor Dave --
I've read everything to date ever posted regarding extra frets -- and while there is hints, snippets, will o the wisp comments (all of which are helpful) -- there has not been a clear, concise thread that discusses the merits and drawback of the 1 1 /2 or other extra frets for the relatively new player who is looking to upgrade or purchase a second or more

dulcimer --
So please let this be the thread -- what are the merits and drawbacks -- why is it a good idea and why may it not be -- Please for this old Pastor, don't go into some of the cord theory unless it is absolutely necessary -- I need two books and a website to keep up!!!!
If you've got extra frets -- which ones -- and why did you do it -- would you do it again --
The frugal part of me thinks that you can have the frets and not play them -- but if ya don't got them well -- I hope this will be a lively interchange of value to all of us who are considering such a dulcimer....
Thanks in ADVANCE all for your wisdom and input on this....
Pastor Dave