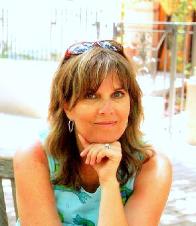 02/16/17 11:26:14PM
@d-chitwood
Two years ago, when I first dove into the world of dulcimer, I was attracted to the deep masculine sound of the baritone. I realized that probably wasn't a good out-the-gate instrument ... as I had not a clue what I was doing. But there he was, wooing me with his sexy self, that voice...so velvety and deep. 

  If dulcimers were dates, he'd be the one on the Harley. 
I resisted his charms and got a McSpadden, then a FolkRoots, then a gallier, a blue lion, a Modern Mountain, a Ron Gibson, a Little Mule. I was desperately looking for love, buying, selling, trading, staying up all hours of the night, looking for Mr. Right.
Now, two years later, I'm up to my ears with dulcimers and I am back looking at a baritone. Do I feel like I'm cheating on my traditional dulcimers? Yes, yes, as a matter of fact I do. Just a little bit. 
I love that mellow, creamy, sultry Barry White voice. And I'm thinking it would suit me when I'm home, picking out some haunting Celtic tunes. I'm not a jammer, but a duet or solo player, so I'm not concerned about tuning issues with groups
So here's the questions. While I'm attracted to Mr. Baritone, I really don't know him.
What's his temperament? His strengths and faults?
What do I need to know while looking for one?
Who makes good ones? (I'm attracted to SweetWoods right now, I sorta have a crush on that performance Baritone playing 'Blackest Crow' on youtube.)
Any advice from those of you who own a baritone?
Why did you get one and did you stay in love?