Teaching adults—two venues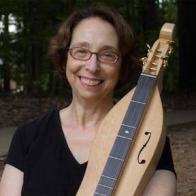 05/21/18 09:05:54AM
@karen-b
For the past three years, I have offered courses at OLLI — Osher Lifelong Learning Institute— at American U. in Washington DC.  Many universities offer some form of this program and it's a great way to reach adults. I've offered a beginners' workshop as well as a follow on course for previous students and others with fretted instrument experience. I bring cardboard dulcimers for anyone who doesn't have one, and in 8 weeks we have a rich enough repertoire for our own jam session! Classes are capped at 10, but I usually teach a group of 5-7.
In addition to the joy of making music, half of all students have gone on to purchase a dulcimer  and continue playing. The passion for dulcimer is spreading!
Along with other members of the Northern Virginia Mountain Dulcimer Players I also perform at the C&O Canal National Park once a month. We bring a few cardboards and teach those interested a quick Cabbage and jam along with them. Most recently, two young women returned for a second time—each with their own dulcimers—and played alongside us for the afternoon. Very cool! 
Both those gigs are volunteer and the rewards are plentiful.  Perhaps there are similar venues near you.