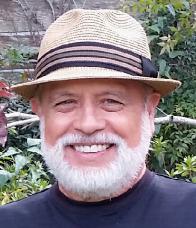 07/10/18 04:46:14PM
@terry-wilson
This morning I did my usual gig at a local Assisted living home.   The atmosphere just didn't feel right from the get go.
First.   I usually have a crowd of from 22 to 30 residents, several workers hang out, and at least 3 to 4 relatives of the residents.  A jolly good time. 
This morning, 9 residents and a couple of others.  Oh my.  Just one of them days, bad timing.
Left my McSpadden at home for the first time, and took my Baritone, for the first time.  Bad mistake.  I quickly realized I CAN'T SING ALONG WITH A BARITONE.  I mumbled mostly, and did the instrumental thing.  
Then, to top that off, I kelp dropping my pick while strumming ukulele.  Embarrassing.   Hopelessly,  while playing "Skip to My Lou",  I made up a verse about me dropping my pick.  That got a few laughs.  Just terrible.
Finally, I saved the morning, somewhat, by playing a few tunes on harmonica.  They all seem to like harmonica, key of A and Bb.  
I am of the opinion that the larger the crowd, the easier it is to be successful.   
Perhaps having a small crowd was for the best, since I was not at my best.
The last thing is, like clockwork, when I am packing up, the cafeteria manager brings me a plate of homemade cookies.  Yum yum.  No cookies today.  Just terrible.
Maybe I should take the hint.