material to enter public domain this New Year!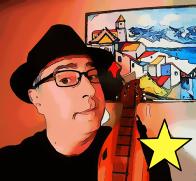 12/20/18 01:09:31PM
@dusty-turtle
On New Year's Day 2019, anything published in 1923 will enter the public domain.  That includes a novel by Edith Wharton, poems by Robert Frost, and the mildly racist novelty song "Yes, We Have No Bananas."  A 1998 law named after Sonny Bono had postponed this process, but from now on, every new year, material published 95 years earlier will enter the public domain.
Read more about this in this article in The Atlantic .
If anyone discovers cool tunes that are entering the public domain, perhaps you can point them out to the rest of us. Always looking for more songs to play . . .