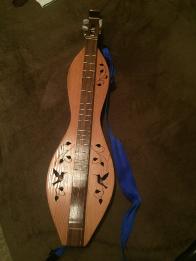 10/25/18 11:47:51AM
@don-grundy
I took a dulcimer to a luthier used by all of the local music stores.  He has added frets for me on several occasions.
Oops!  Instead of an 8+ fret I have a 7+ fret.
He's very upset!  
Do I keep the 7+ fret?
Do I have him remove the 7+ fret?