Augusta Heritage music courses in Elkins WV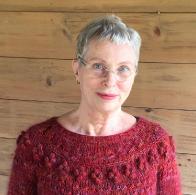 01/29/13 11:07:42AM
@strumelia
I attended a week-long "Vocal Week" a while back, and it is a really wonderful learning experience. So inspiring! Augusta offers week-long instruction sessions in many many music interests, including dulcimer week, vocal week, dance week, old-time music week, Cajun week, etc etc.
It's a powerful experience, and a great way to see a bit of West Virginia as well.
https://augustaheritagecenter.org/
Here is their agenda for upcoming Spring Music Week, which includes all kinds of courses and teachers in mountain dulcimer:
https://augustaheritagecenter.org/spring-music/
If you've attended or hope to attend Augusta Heritage music camps in Elkins WV, tell us about your experiences here!