Antietam Early Banjo Gathering 2013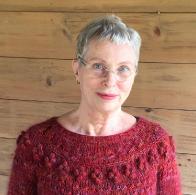 06/13/13 10:54:15PM
@strumelia
Of interest perhaps to those in this group who like music and history related to the 1800's and Civil War era-
I'm taking a road trip to attend the 3-day sixth Antietam Early Banjo Gathering, to be held this month at the Pry House field hospital/museum at Antietam National Battlefield, in Keedysville, Maryland.
I'm excited! ...especially since I hardly ever travel.

Will be bringing my Stichter model 1848 repro minstrel banjo, plus a little mountain banjo, a couple of limberjacks, a tambourine, and several sets of bones. I'll be loaded for fun!
I anticipate 30 or so other early banjo buffs to be there, plus the general public for the concerts, and there will be presentations, workshops, wonderful banjos to examine, and lots of jamming and learning. We'll be playing music from the 1830s through to the end of the Civil War, some of it taken directly from surviving minstrel era banjo tutor books and other popular sheet music of the time.
Will report back here.
FOTMD member Greg Adams posted about this event here on fotmd back in 2010 (!):
http://mountaindulcimer.ning.com/forum/topics/antietam-early-banjo-gathering
And here's an official webpage about the event:
http://www.civilwarmed.org/ai1ec_event/antietam-early-american-banjo-gathering-vi/?instance_id=
I've been practicing playing some of the tutor books' minstrel banjo tunes, in low tunings.
here is the wonderful banjo I'm taking with me: