Dulcimer Related Stops on a Road Trip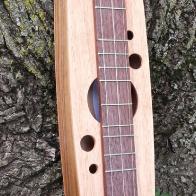 09/17/14 06:52:59AM
@pete-staehling
Maybe an odd question, but...
I have a car trip from Baltimore MD to Tallahassee FL coming up in a few weeks. Any suggestions for stops along the way? Good sawmills, lumber stores, or dulcimer related sites (builders, sellers, museums) might be worth a detour. An especially good tool store might be worth a stop as well.
I can take the more coastal route (95) or go through the mountains and may do one on the way down and the other on the way back. I have blown through in a hurry the last couple trips, but am retired so I can take my time if I want to.