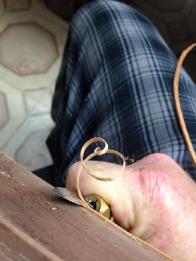 01/27/15 06:02:40PM
@mark-runge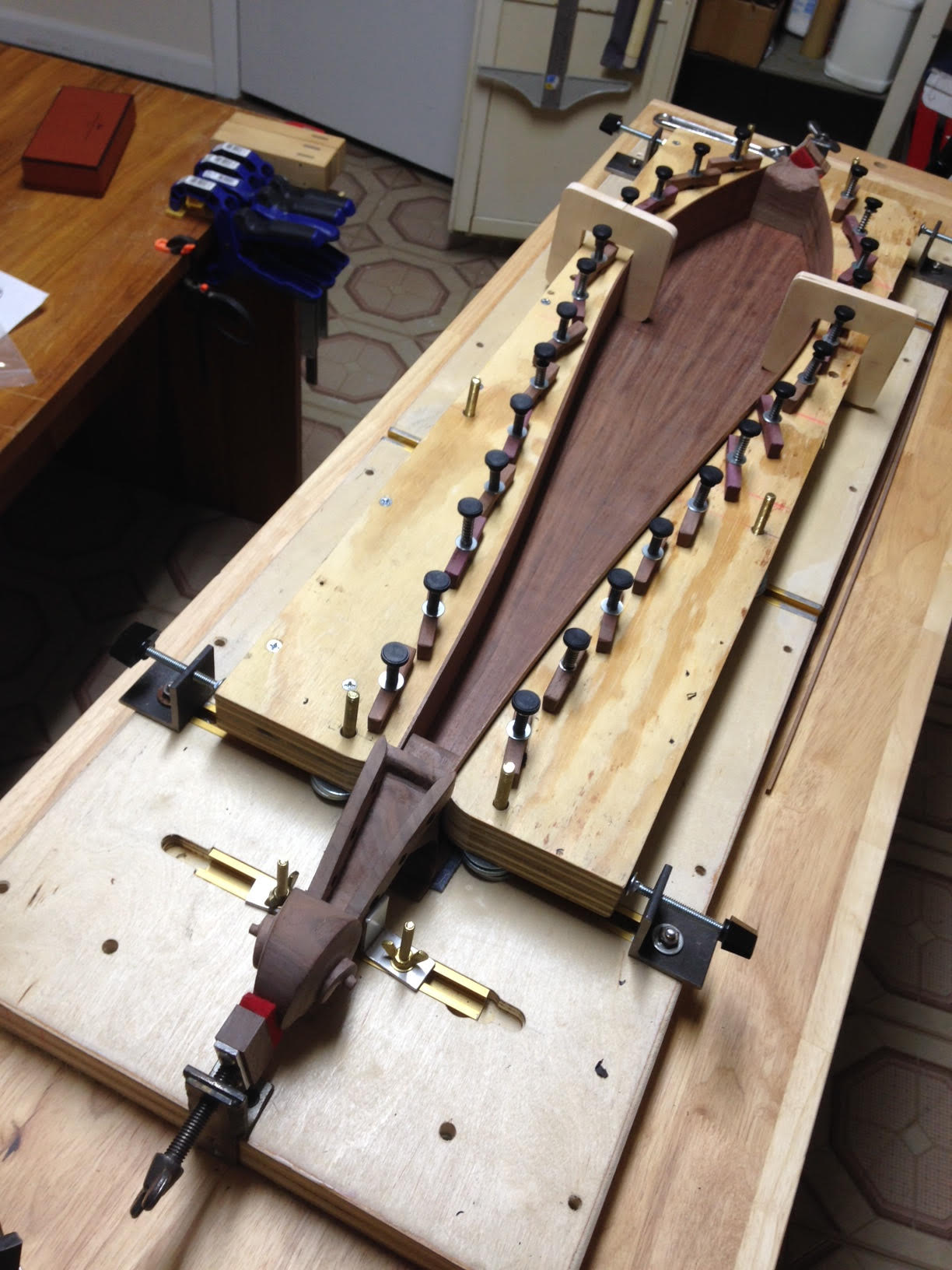 I think I pictured my mold design before, but I just made the second set of sides, and they work great. So the mold has one base, that serves as the apparatus to hold the sides, peghead, tailblock, and back together as they are being glued.
I have two instruments where the ribs are 2" and 2 1/8", and I
wish I'd have made the sides higher. But it is too late for that w/o remaking the one pictured (which I'll do eventually). So I'll figure out a way to make it easier than using washers to raise the sides.
The design was to use the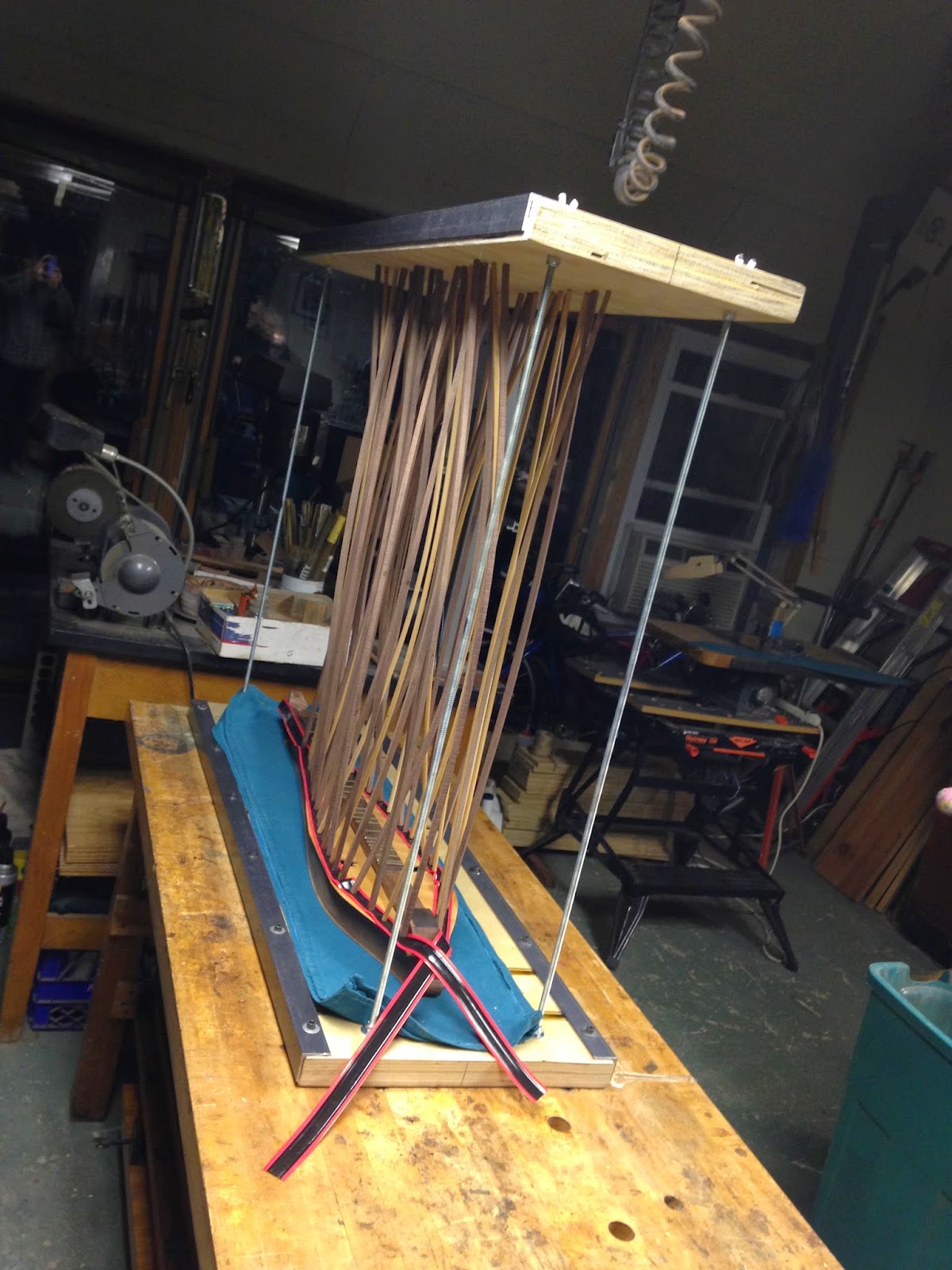 base as a go bar deck, too. and it works well fro that. At first we were worried about the base bowing under the pressure of the rods. But I put an instrument in there for about 24 hours and it works just fine--no misshapen anything!
I was thinking about making the base free-standing, and I wondered if anyone had any ideas or insight about how I can make it so and stable.
Really big smiles to all!