Our Trip Through Appalachia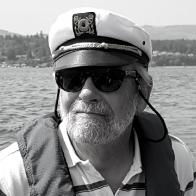 05/25/15 01:53:06PM
@ken-backer
Greetings
In July and August my wife, Lin, and I will be taking a trip down through Appalachia. I would like to inform everyone what our itinerary will be in hopes of getting together with some fellow members along the way.
- We will be arriving in Berea KY on Thurs July 9 and staying at the Boone Tavern till the following Monday, over the weekend of the Berea Crafts Festival.. I will be playing at the Farmer's Market on the college grounds on Saturday from 9-10am, and perhaps later at the Festival. And of course looking up Warren May, with a visit up to Winchester where my Ledford was "born".
-On the Monday we head for Clinton TN and a couple days at the Museum of the Appalachia.
-Wednesday July 15 we cut across southern KY for Middlesboro, where we will spend a couple days around the Cumberland Gap area.
-On Friday the 17th we head for Abingdon VA and the Crooked Road, going through and stopping at Gate City and Bristol. Arriving Abingdon late afternoon. Have tickets for the musical history of the Carter Family at the old Barter Theater that eve. On Saturday morning I will be playing at the Abingdon Farmer's market in the old downtown section. Also attending the jam session at Capo's Music Store Saturday eve.
-Monday July 20 we go on to Hillsville, Floyd, and Galax (staying in Hillsville). Going to the jam at the Stringbean Coffee Shop in Galax Tues eve, and perhaps the jam in Independence on Wed eve. And driving down to the Blue Ridge Music Center.
-On Thursday the 23rd we cut across VA up to Lin's brother's place in Fairfax. We will be there for a couple of weeks or more, with no fixed schedule. Hope to see FOTMD friends in the area, such as Patty in Manassas, and maybe get to any old-time folk music happenings or dulcimer group gatherings that might be taking place while we are there. One musical thing I want to do while in Fairfax is go busking in Old Towne Alexandria. I have always liked that place.
-We haven't planned our schedule or route back home from Fairfax, it will be sometime mid-August.
I will have my tablet so can keep in touch with FOTMD and email.
Cheers Ken