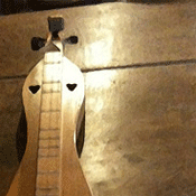 Location:
Location: Candler, NC
Country: United States

@barb-f
• 18 hours ago • comments: 25
Posted a new Comment on
Shoulder Cramping When Playing:
"Thank you for the suggestion of the stand.  I've thought about it but feel loaded down with everything, e.g. dulcimer, music stand, ipad, etc. that I lug..."