GT-1 Guitar Effects Processor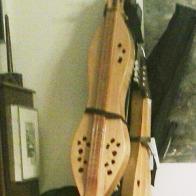 09/15/17 02:31:23AM
@marg
I have started using the GT-1 Guitar Effects Processor with one of my dulcimers. The sounds are different on the dulcimer vs. the guitar but there are so many different ways of creating your own tones but so many times I just create garbage. 
It is hard learning this on my own, it takes me days for the simplest directions. If anyone has patches they like - if you could post how you went about putting them together. Or any other things you have discovered or like about using the GT-1.
My dulciborn is the only dulcimer I can get to work with the tone studeo & the GT-1, I am thinking of figuring out how to place a megnatic pickup (Took me all night to learn this may be the way to go) on one of the other dulcimers. The megnatic pickup should come closer to getting some of the present set sounds to work well. Some patches I have edited & find interesting are echo, chores, different supper clean's, I would like a jazz, Blues & violin tones but have not so far.   
Looking for help on the 'how to's'