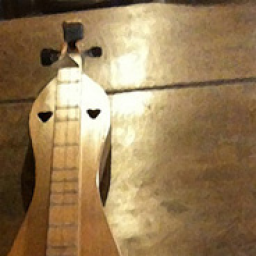 Saturday June 8 2019, 11:00 AM
@ Caesars Creek Pioneer Village 3999 Pioneer Village Rd,...
A gathering of Bluegrass, Old-Time, and Dulcimer music among a log cabin village with crafts, artisans, and demonstrations. Square dance. Jamming. Open Mic. Kids Stage. Food served on the grounds. Bring your own seating!
June 8, 2019  11 am to 8 pm
The Village Gathering is all volunteer. 
We are still looking for Crafters & Artisans to set up and sell their items.

 All proceeds & donations will help keep The Village alive!
$5.00 donation/person at the gate
 For more information: cyob@aol.com or daksm53@gmail.com
Co-Chaired by Cathy Oldfield Baker (Berachah Valley) and Debbie Kopp Simpkins
Some of the folks playing are:
Dayton area Sacred Harp Singers all day in the Quaker Meeting House
Warren and Judy Waldron - Old Time Square Dance
Mountain Dulcimer Society of Dayton
Hithergreen Strummers
 Dulcimer Friends of Caesars Creek
Germantown Dulcimer Society
Star City Dulcimers
Country Walkers
Jean Dowell
Dedication Band
Fran and Don McCoy
Pinnacle Ridge
Sugar Grove
Rock Island Plow Co.
Berachah Valley
White Mountain Grass
Skirts N Boots
Phil and Ann Case
And Many Others!.....
Crafters and artisans include:
Mel Hanson - Mountain Dulcimers, accessories
Don Gardner - Mountain dulcimers, other used/new instruments, accessories
Jeff Lambert -  Mountain Dulcimers, accessories
Basket maker, folk art, handmade wooden items, jewelry, handmade pet accessories
and others.
Please contact us if you would like to set up a booth and sell your craft!