Eulberg Holiday Music Workshop Portland Oregon
Single-Instructor workshops, band & house concerts, Club activities, monthly Jams
As the close of my Pacific Northwest Tour this month, I get to lead a workshop for Holiday Music at the Artichoke in Portland, OR on Sat. Dec 14th.
Steve Eulberg-Visiting Instructor
Artichoke Community Music: Classroom Front (South) ( location map )
Saturday, 1:00 PM - 3:00 PM
12/14/19 (1 day)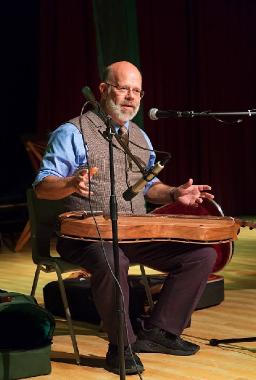 Come learn some fun and easy arrangements of holiday tunes on your dulcimer-any dulcimer is welcome! Join dulcimer expert Steve Eulberg for a lively class that's sure to get you in the mood for the holidays. These beautiful arrangements are accessible for all skill levels. Please bring your dulcimer or call ahead to Artichoke to reserve one. Cost for the workshop is $50 per person.  It will be a wonderful celebration of holiday songs with a master of traditional music.
Can't wait to see you there!

Steve