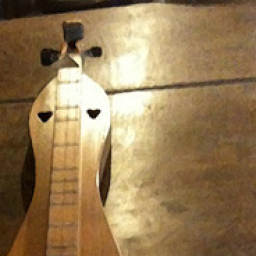 Thursday July 18 2019, 9:00 AM
@ Evart, Michigan - Osceola County Fairgrounds
Attendees: @Gregg Schneeman, @Joyce Hibbard
Now known as the "Grand Daddy" of all dulcimer festivals, the ODPC FunFest is the largest gathering of hammer dulcimer players in the world. Each year on the third weekend in July, several thousand musicians and music lovers come home to the fairgrounds in Evart for the ODPC FunFest.  Whether you are new to the instrument or a national hammer dulcimer champion, or even a person who just likes to listen to the music, you will feel welcome at FunFest.  It draws musicians from around the world who come to enjoy several days of concerts, workshops and memories.
The festival's original purpose
was to invite  musicians who played other acoustic instruments, to add variety to the sound of the large  collection
of hammer dulcimers.  And thus even today, all acoustic instrument players are  welcomed to this predominantly
hammer dulcimer event. Personal note: as a mountain dulcimer player, I always find plenty of mountain dulcimer workshops and helpful instructors. 
  You can find more information about about the Original Dulcimer Players Club, membership, meetings and newsletters at:  
http://www.originaldulcimerplayers.org/