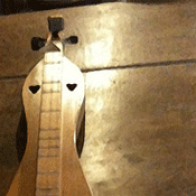 Location:
Location: Colorado Springs, Colorado
Country: USA


@ray-d
• one week ago • comments: 0
Created a new forum topic
"Question about fret layout."
:
"Hi everyone. I am new to this forum. I have a question about fret placement on my dulcimer. My dulcimer was a kit I found in a thrift store. I have it tuned..."