Isaac Woodbury & dulcimer 1850?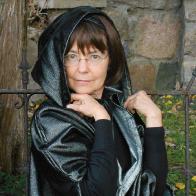 07/22/14 01:18:54PM
@lois-sprengnether-keel
Tracing the dulcimer history is tricky, but Wikipedia says Isaac B. Woodbury in 1850 published The Dulcimer; or, The New York Collection of Sacred Music , one of the best-known collection of Christian hymns of the era.
May I safely believe this gives us a date to say dulcimers were in use then? I use dulcimers in historical programs where I'd like to be safe in believing the timing is correct for their use.
Strumelia in the Civil War group here posted Timeline of Music in the United States and that's where I found this.