Just ordered a bunch of new strings...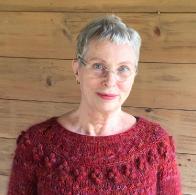 12/29/20 04:06:23PM
@strumelia
I own two mtn dulcimers, two epinettes, a hummel and a langspil, about ten banjos and a couple other random stringed folk instruments. Thus I have a cardboard box about the size of a large shoebox that is full of ziplocked bags of spare bridges and nuts, capos, tuners, banjo wrenches, pouches of extra strings, picks, noters, and various other 'spare parts'.
It's kind of a jumble, but I know (generally) what's in there.

Because I have different types of instruments, I tend to buy individual loop end strings instead of 'sets' of strings. That way I usually have the right gauge string on hand for what's needed.
I'm about to get an instrument repaired, and it will require a new set of strings once it's fixed up. I knew I had at least a dozen .010, .011, and .012's in my parts box, but I had a feeling I was running low on the gauges heavier than that, and on wound low strings.
So I made myself pull out all the baggies that had metal spare strings, to go through them all and make a list of what strings I have and what I might need to order. (I went through my real gut and nylgut strings separately and happily did not need to order any of those).
Well it's a good thing I did this inventory, because I don't even have the one middle string and the one wound bass drone I was going to need for the repaired langspil!  I didn't realize I had run right down to my last  low strings. 
So I guess that was my Christmas gift to myself. I went online and ordered a nice variety of gauges in misc. individual loop end strings... heavy on the 'heavies' this time since I still have more than a dozen light gauge strings on hand. I think i ordered about four each in the .014-.026 range. Plus a couple of .013, .028 and .030 for odd occasions.
I realized i hadn't ordered strings since about 8 years ago. But all the 8 year old packaged strings I have are still in perfect shape with no rust- because *TIP!*: I always am careful to store my paper packets of new strings in at least two extra ziploc plastic bags. If you protect your stored strings carefully against humidity they will last many years without rust or corrosion. Before doing this, I'd be dismayed to find my stored strings had already started to rust after 3 or more years. Sometimes you can clean the rust off and use the string, but it will not be quite as good.
It's a good time during this pandemic winter to do a little something nice for my stringed instruments I think!
I know someone will ask me where i ordered individual loop strings from so I'll just say "juststrings" .com 

  (no decent music stores near me)
Will be fun when my strings arrive in the mail and I can sort them into their proper place in The Box. Then I can gloat over my 'riches' of silvery strings as though it was a pirate's treasure.  lololol
It'll feel good to know I'm prepared for those unexpected but inevitable "kaPOW" moments we all dread.   :D
Anyone else buy new strings or other treats for your instruments lately?