Tribute Album Announcement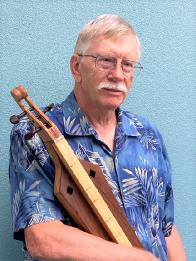 07/25/14 07:45:19AM
@ken-hulme
Got this from the Compass Records website. To be released in September:
New Album Pays Tribute to Jean Ritchie, Mother of Folk
July 24, 2014
Folks Best Come Together for Two CD Tribute to Jean Ritchie
Featured artists include Pete Seeger , Janis Ian , John McCutcheon , Judy Collins , Kathy Mattea , Suzy Boggus , Robin and Linda Williams , Dale Ann Bradley , Archie Fisher , Tim OBrien and many more

Compass Records is pleased to announce the release of DEAR JEAN: ARTISTS CELEBRATE THE MUSIC OF JEAN RITCHIE . The album is scheduled for release on September 2, 2014. The 37 track, 2 CD set features performances from an impressive array of Ritchies fans and admirers, all of whom have come together to honor the living legacy of the Kentucky-born singer/songwriter many refer to as "The Mother of Folk." Contributors were intentionally selected to represent the diversity of genres and generations Ritchie has influenced throughout her life, with classic artists like Pete Seeger , Judy Collins , Janis Ian , Kathy Mattea , Tim OBrien , Robin and Linda Williams , Oscar Brand , and Dale Ann Bradley sharing the spotlight with up and coming talents like the Starry Mountain Singers , Rachael Davis , and Matt Brown . Standout tracks include "The L & N Dont Stop Here Anymore" (Robin and Linda Williams), "Ive Got a Mother" (The Starry Mountain Singers), "Black Waters" ( John McCutcheo n , Kathy Mattea, Suzy Boggus , Tim OBrien), "Morning Come, Marias Gone" (Janis Ian) and "One I Love" (Judy Collins). There is also a spoken word version of "I Celebrate Life" from Pete Seeger, one of his last recordings.

Jean Ritchie was born in 1922 in Berea, Kentucky, the youngest of 14 children. Ritchie grew up immersed in the traditional songs of the region and moved to New York in the 1940s where, as a social worker, she taught music to children. She also befriended Pete Seeger, Oscar Brand, Woody Guthrie and Alan Lomax during this time and, in the 1950s, recorded several albums for Electra. In the early 60s she received a Fulbright scholarship and traveled to the UK and Ireland to collect traditional songs. Ritchies songs have been recorded by a variety of artists including Dolly Parton , Emmylou Harris , Johnny Cash and Judy Collins. Over the course of her career, her song collecting and song writing has helped to preserve the musical legacy of her Kentucky home, as well as expand awareness of its challenges through her continued support of the grassroots environmental organization Appalachian Voices and politically pointed songs such as "The L & N" and "Black Waters". Not only is Jean Ritchie an amazing musician, cultural preserver, and activist, she is and has always been a welcoming, supporting mentor for all those who have crossed her path, and DEAR JEAN gives a well-deserved thank you for years of inspiration.