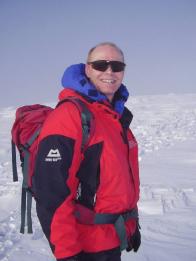 07/04/11 08:30:33PM
@robin-clark
I finally had the time and opportunity to run my very first mountain dulcimer workshops last weekend. So I thought I'd post a simple report of how I approached the task.
I was at the Conwy Bluegrass Festival in North Wales and asked the event organisor if I could run mountain dulcimer workshops on Saturday and Sunday morning at the same time as all the other instrument workshops. They said it would be great so I put up a notice. Ihave purchased6 Dave Lynch student dulcimers just for this sort of occasion, and I had a full house both days for the workshop.
None of the attendees had played a mountain dulcimer before and they were simply curious about the instrument - so I had a pretty level playing field. Their general music background varied, some played other instruments, some were singers. The general music ability could be summed up as "I'm hoping I'll find this easier than trying to play the guitar".
The sun was shining (remarkable for North Wales!!!) so I set up acloseround of chairs, without arms, with me positioned to face into the sun. I'd tuned all the dulcimers beforehand to D,A,dd and had picks and non slip knee pads for each instrument. I wore a watch (I never wear a watch!!!).
I had decided a few weeks ago when thinking about these workshops not to use any TAB or written instructions. Everything would be hands-on through demonstration and lots of practice.I also decided that I was going to give the group a specific collective goal for the session and that we would try out different playing styles right from the off. Historical context and evolution would also be part of the session.
On Saturday the aim was to pass on enough basic skills and building blocks to play (and sing) "I'll Fly Away" collectively. The session went like this:
A few sentences on the history and instrument - physically explore the instrument - take questions on the history and instrument.
A few sentences on the fretboard layout - demo - play scales together - take questions on the fretboard
A few sentences on the tuning - demo - play I, VI,V bar chords together - take questions about the tuning
A few sentences on finding chord shapes - demo - play I,VI,V chord shapes - take questions about the chord shapes.
About 5 minutes personal time self-exploring the fretboard scales, making up chord shapes, strumming, finding melodies.
Take questions on what folk had discovererd for themselves about playing the mountain dulcimer.
Play through "I'll Fly Away" melody/drone as a demo with those who want to singing along.
Break down the phrases as a demo followed by all playing together - take questions after each phrase.
Add some chord shapes as a demo - followed by playing chord shapes together.
Srumming in time practice demo - strumming practice individual - take strumming questions.
A few sentences on playing together such as "If you get lost just strum the open strings in time - it will fit!!!" - Play though whole tune together slowly a good few times - take questions.
Demonstrate normal tune speed.
Play and sing tune together at normal tempo - to the applause of onlookers

Quick resume of what we had covered in the hour and deserved congratulations to the participants!
On Sunday I did pretty much the same session only I selected "You are my Sunshine" as the tune. The Sundaygroup had that going nicely in about 35 mins so we re-tuned to D,A,cc and played "Shady Grove" in melody/drone style. Again I demostrated the scale, full tune, and then each phrase while the students copied me. We were very quickly playing asweet version of Shady Grove. Acouple had problems re-tuning exactly (quite understandable, pretty much everyone got close however) so I just passed them my dulcimer so they could carry on playing while I put their dulcimerin tune. We re-tuned back up to D,A,dd and finished with another round of "You Are My Sunshine".
The Sunday team were asked if they were playing on stage for the open mic'

I really enjoted running the two workshops. And on both days the groups got far further than I thought may be the case.
I was very happy with how the mix of experiential phases and direct instruction phases worked together. Hopefully, I covered all the participants' learning styles by presenting each skill in 4 ways: Hands-on practice (Activists), questioning sessions (Theorists), result focused (Pragmatists) and personal learning time (Reflectors). Also, I was conscious of ensuring that there was a balance of visual, auditory and kinestheticstimulation. And this was the primary reason I decided not to use any TAB as it would change the result focus and skew the balance of learning styles. I doubt that the participants would have achieved half of skills they aquired in that hour if I had placed TAB in front of them.
I'm not against TAB per se, I just think that it needs to be introduced only where it will do the job. For example, I had a guy come to chat to me who said that he had never played an instrument in his life but he would love to learn one (he had just been watching me teach). We had a chat and it turns out he is a delivery driver for the region. He knew my house and my post code and told me he knew everybody's in the county!I let him play a dulcimer and he was struggling to understand the instrument. I wrote 00122 21200 on a scrap of paper and he immediately played "You Are My Sunshine". He came back later with his wife and asked me for the scrap of paper so he could play for her. I hope I see him again so I can show him the rest of the tune and get him to memorise it like he has done with all the post codes!
Robin