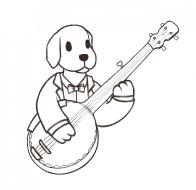 11/23/17 04:36:34PM
@banjostray
Hello again
I've had my Dulcimer for 2 weeks now and I'm having great fun. At this stage I'm concentrating on DAA tuning and playing with a noter.
I think I'd like to go to one of the Nonsuch Dulcimer Club Halsway Manor workshops but wonder whether it will be worthwhile as most of the Dulcimer world seems to play in DAd chord melody style which I assume is reflected in the teaching at such events. Aaron O'Rouke and Sarah Morgan are the tutors. 
I'd like to know what you think, thank you.
Regards
Eric