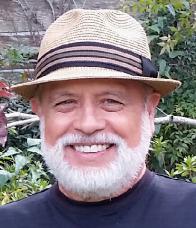 02/27/18 08:59:00AM
@terry-wilson
I'd sure like to see this group revived.  Senior Ministry is my heart.  I love it and participate with a passion.   I also head up our Senior Ministry at my church, with the name of SALT, which stands for Senior Adults Living Triumphantly.   And I am here to tell you, our group of approx 75 attempt to live this way every day.   We have ministries in Assisted Living Homes, Nursing homes, a Hospital, a food bank,  and a local Rescue Mission, and a Prison.   
We don't all go out and play music, in fact, I am the only one.  But we do lead  bible studies, and our largest, sewing.  We  distributed over 600 bags and pillows last year, and that's not counting blankets, bibs, and toiletries. 
I say all of the above, so you would know what I am all about, and it's genuine.   We have a heart for seniors.
Which leads me to say this:  "If you are considering performing at an Assisted Living Home, first, you must have a heart for it.   Compassion and passion. 
Don't wait until you are a great or even a good musician, just be willing and DO IT.   I play every week at one and every two weeks at another.   I do it all myself, except I have someone to come in and lead a 10 min. devotion.   I sing, play dulcimer, ukulele, and harmonica.  I AM NOT GOOD AT ANY OF THOSE!!!!  BUT THEY LOVE ME!!!!  Go figure, huh?   I consider myself just marginally adequate.   But my goodness, I have great fun, and it's great practice.   
Every week, one 94 year old woman will say; "We don't know what you are, but we sure do like you.  Thank you for coming."   Another lady will say: "There is no one quite like you."
One of the big differences between my ministry and others who come there is this:  I engage them.   I use them.  I encourage them to participate.  The less singing I have to do the better.
I provide song sheets to every song to hand out.  All in large print.   Take them up as each song is finished.   Can't give them to much at one time.   Even if they just look at the sheet and not sing, no matter, everyone gets one.   Their eyes tell you they want one.   I also provide hand shakers, and they love their shakers.  Great therapy.
Twice during the last 12 months I have bused the residents who participate to our church to perform for our church group.   It is a real "hoot", and they love it.  
I would sure love to hear what some of ya'll do.   I need some new stuff...
Okay, I'm off now to my "gig" with the old folks.  This morning from 10:00 until 11:00 is my time.   I'm amp't up this morning.
Thank You
Terry