Hickory Haven Dulcimers - So, a Hickory Build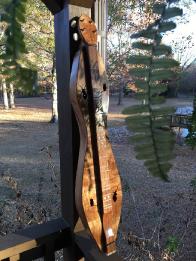 09/23/18 06:54:14PM
@kusani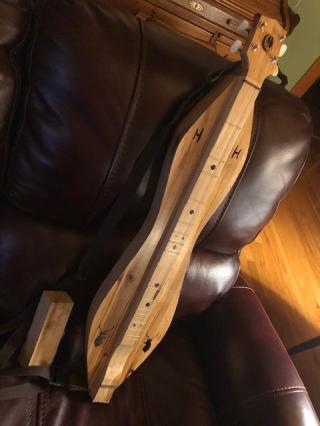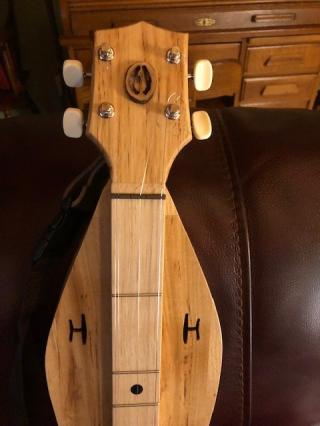 Our residence, located in the country, is called Hickory Haven. A local lumber mill which produces 2" x 2" x 48" billets for making tool handles has a scrap pile of reject hickory billets.  They use the rejects for fuel. As in Appalachia, settlers building dulcimers used whatever woods they had at hand. Ergo, I procured several of the billets. Re-sawed the billets to be able to fabricate some thin, 1/8" to 1/10" strips which then were butt glued to make thin boards approximately 8" in width. Steam bending some of the narrow strips provided the sides of the dulcimer. 
Taking a hickory nut from under one of our hickory trees and slicing it thin, yielded a nice decoration for the headstock. And yes, I still use cow hoof buttons as the large fret markers and deer antler at the bridge end of the fretboard.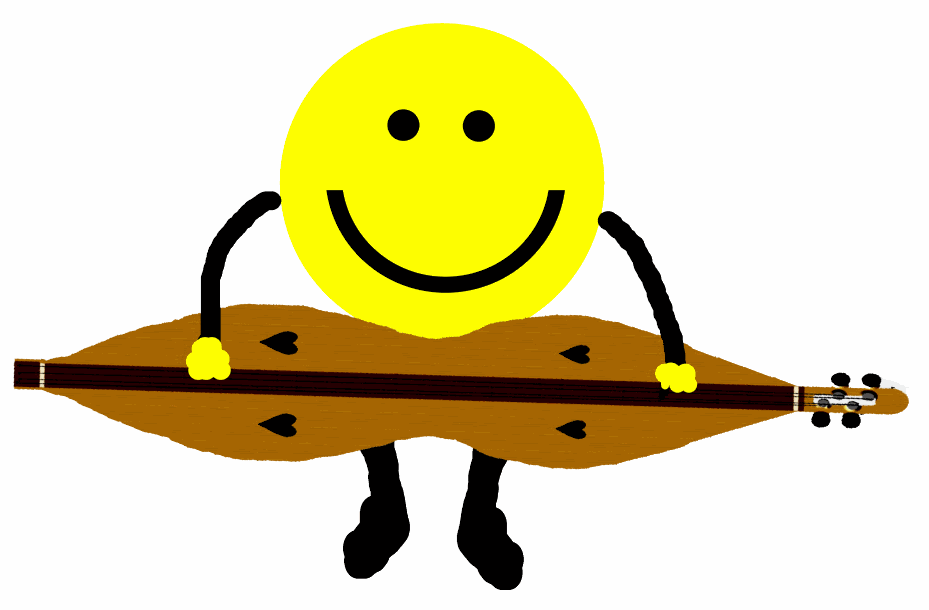 I am amazed at the sound. It is very clear and bright. As of now, it is going to be exhibited in the gallery at the Appalachian Center for Crafts outside Cookeville, Tn. Hopefully it will quickly find a home as a result of being on display.