Berea Traditional Dulcimer Gathering!! 2019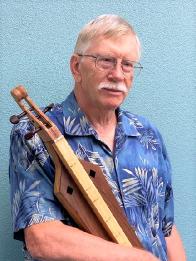 05/20/19 08:44:21AM
@ken-hulme
A great time was had by all at the first annual Berea Traditional Dulcimer Gathering, May 16th-19th!!!   Over 30 people interested in learning about or playing traditional dulcimers in traditional ways gathered on the Berea College campus for an immersive 3+ days of laid back music, learning, good food, and friendship.

I don't think I've ever seen so many noter&drone players and traditional dulcimers gathered in one place as we had on Thursday and Saturday evenings in the basement lounge of Anna K. Smith Hall.  We had several great presentations on Modes and Modal Tunings, Building Traditional Dulcimers, Making and Playing A Quill Strummer, and more.  Lots of small teaching/learning/discussions. 

Many thinks to Dulcemore Dan and Bobby Ratliff, who put on great presentations; and Kendra Ward and Bob Bence who brought a number of really wonderful instruments for folks to check out, and gave us a great impromptu demonstration of virtuoso playing one her family's Courting dulcimer.
The presentation by Berea College staff of some of the instruments in their collection was very well received, as was Warren May's presentation of things at his shop.
Although we tried to be laid back and give folks lots of time to just be together, one of the attendees said she hoped next year will be even more laid back -- she wanted more playing.  I suspect some folks wanted us to plan their jams for them and announce "Jam Time", while our idea was to let people get together on their own and play together with kindred spirits.
Next year's Berea Traditional Dulcimer Gathering is tentatively scheduled for May 14-17th 2020.  If you are at all interested in traditional dulcimers and how to play them, you won't want to miss this event!!