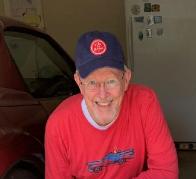 11/10/20 02:12:13PM
@salsarev
I made the trip yesterday to Mountain View, Arkansas and purchased my first dulcimer. McSpadden 4FHWW. I haven't had time to sit and piddle around on it for any length of time since I returned home. 
When I arrived at the shop, I found the front doors locked! Then I noticed the "closed" sign hanging from the porch. Frustrated, I started back to my car, searching on my phone for a number to the shop (there were cars in the parking lot - employees obviously). One of the back doors was open and a gentleman called out to me. He told me they have started their winter hours (closed on Monday). But, he said they now have a shop downtown that is open Monday and Saturday. He asked me some questions about what I was looking for and I told him "this is my first rodeo". He said, "C'mon in!" I spend about thirty minutes with him (the owner??) as he showed me various instruments, techniques, etc. He was very knowledgeable and patient! Great experience; great service (he could have told me to go to the downtown store). 
Now, to learn how to play!