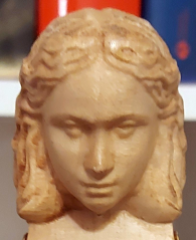 04/21/21 03:05:48PM
@jost
Hello everybody,
i stumbled about a problem when trying to play the "Wedding dress" tab from Strumelias great noter/drone blog. Normally I'm to stupid to get the rhythm of a song right just by using the tab. So I try to find a sheet sheet or some records so I get a feel for the sound and singing of the song. Then I sing it and trying to play the right sounds on  the dulcimer at the right moment. Although my singing and playing is far from perfect this usually works. 
From time to time however I stumble across a song/tab/whatever where this doesn't work: The tab has breaks in the singing, but the records have not or the music sheet and tab doesn't fit each other at all (propably because there are a lot of songs which can be song in several tunes) or there isn't even a sheet.
What kind of strategies work to get around this problems?
The most recent is wedding dress: Strumelias tab has several strums between the singing, the videos I'm aware of have not, for example Pentangles version:
Or this version by Doofus:
They doesn't seem to have a break in their singing at all. When I try to play the tab there is always a kind of awkward moment, since my pause doesn't seem to fit at all. 
So I'm wondering whether they just play faster than me (quite likely since my abilities are quite limited at the moment) or just don't play the parts between the singing. I tried to leave something out, but this even felt more awkward. 

So: What can somebody do with problems like this?
Thanks and best regards, Jost.