Frank Proffitt's Grandfather and Civil War Tunes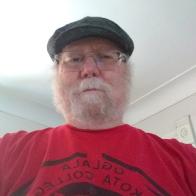 01/27/13 05:08:37PM
@greg-gunner
Frank Proffitt's grandfather, John Wesley Proffitt, was a southerner from East Tennessee that joined the 13th Tennessee Union Cavalry. He was recruited by Dan Ellis. The 13th was part of Stonewall's Cavalry brigade that raided North Carolina and Virginia during the final year of the war. John Wesley Proffitt passed down a couple of Civil War tunes to his son Wiley Proffitt, who in turn taught them to Frank. John Proffitt's brother, Benjamin Proffitt, fought for the south.
Songs/Poems included "Dan Ellis", "Goin' Across the Mountain", "Poor Soldier Hungry and Cold", and "Marchin' On/Old Abe". These can be heard on the Folktrax Recordings 931, 932, and 933.
"Dan Ellis" is a poem about the exploits of Dan Ellis, a Union sympathizer who recruited throughout northeastern Tennessee. "Goin' Across the Mountain" relates the thoughts of a southerner crossing the mountains to join the Union army. "Poor Soldier, Hungry and Cold" relates the hard life of the Civil War soldier, and "Marchin' On/Old Abe" utilizes the tune for "The Battle Hymn of the Republic" to contrast the hardship of the soldier with Old Abe sitting in the White House and U.S. Grant drinking booze.
According to Frank Proffitt these tunes were learned by his grandfather while serving in the Civil War, but some, particularly the Dan Ellis poem, may have been written after the war.
Although Proffitt played the mountain dulcimer, these songs were performed primarily on a homemade fretless mountain banjo.