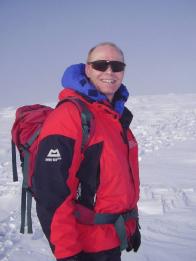 05/23/10 06:04:12AM
@robin-clark
We had a gig in Bala last night at the Plas Coch pub. It was a pretty typical Saturday night pub gig! Bala was full of folk, young and old, out for a Saturday night farmers down from the hill, birthday parties, hen nights and stag weekends. All seem to come to Bala due to its abundance of pubs on the main street!!!!!
Recently we have changed our gig rig from the more standard individual mic's for instruments and voices (we ran about 10 mics into the desk) to just using one mic for the whole band and, boy, what a difference it has made. Our playing is tighter, the singing is way better, visually it is more entertaining and just a whole lot more fun. Set-up is quicker and easier but there are a few pointers to getting it right.
We use an AKG c3000 condenser mic as the sole mic for the band (a 5 piece bluegrass band with banjo, upright bass, guitar, mandolin and me on dobro/mountain dulcimer/harmonica). The mic' is not too expensive and seems to have a good pick-up pattern for stage work. The mic goes into one of those little, cheap Tapco mixers (Tapco 120 made by Mackie) which supplies 48v phantom power and has Mackie preamps plus balanced outputs. For small gigs I cannot praise this little mixer highly enough. The mixer is fed into a Berhringer Ultragraph FBQ 1502 which is a 15 band stereo graphic eq again this is not expensive. If you use a single mic then an EQ with at least 15 bands is recommended so you can dial out the venue feedback frequencies. The great thing about the FBQ 1502 is that the slider relating to any feedback you get lights up making it just sooo quick and easy to locate and dial out feedback at a gig. The EQ has balanced inputs and outputs so you can keep the chain balanced from mic to active speaker. We use a couple of 180w active speakers on stands, which are usually turned down pretty low for most pub/club gigs there is plenty of headroom there if we need it. The set-up and sound check time for this system is a fraction of the stress and hassle of using close mic'ing.
A word about volume. When we used close mic'ing of voices and instruments we tended to have to lift the whole volume of the band to get the balance right through a desk. Consequently, the background volume at a venue also came up. If the band is loud them the audience is loud. Getting the balance of sound right around a single mic is really easy! You don't need anyone on the sound desk. If you want an instrument louder or voice louder they just move a little closer to the mic and everyone else steps back. This movement on stage actually makes the whole gig more interesting and fun. The 5 musicians in our band move places around the mic depending on who is leading the song or who is doing and instrument break. Because the band manages the balance, not the desk, we have found that we can bring the overall volume down (this also helps with avoiding feedback from the single mic') and folk can talk at the bar or order drinks without shouting. It really does improve the atmosphere. At most pub gigs folk don't come specifically to see the band but to have a good night out with friends so we need to work according to that philosophy.
So what about the mountain dulcimer? Well, firstly you need to get acoustic volume from the instrument itself. I use Galax tuning and noter/drone playing on an MD with a possum board, which works well for bluegrass and gives enough acoustic volume. I use a high bar stool and sit central to the single mic. The other band members step in to sing and step out when I have a lead break on MD this system seems to work just fine.
Another balance issue when using a single mic' is not to play full blast all the time. Much of the balance and variety within a song comes from varying how loudly you play your own instrument. So you can back off during verses or when someone is taking a lead break and then lift your playing for the chorus or your own lead.
A word about banjo players Don't trust them!!!!! I ended up playing two additional songs on my MD in the set last night that I have never played on MD before (I usually play them on dobro) because our banjo player decided it would be a good idea at the time - and then he threw me lead breaks in the middle of the songs - talk about being put on the spot

still, it keepsme onmy toes!!!!!
Robin