A recommendation for the Gaskins Galax book method...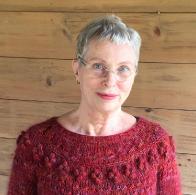 01/28/13 02:40:27PM
@strumelia
As posted by fotmd member Anita Franklin-Snyder:
I've had Phyllis Gaskins dulcimer book (CD included) for months now. It is hands down the EASIEST book for learning to play fiddle tunes with the dulcimer. I love it because it shows both musical score, dulcimer tab AND the strum patterns too! Other musicians you share it with to play can find their part and play along.
The CD has each tune played twice so you can listen to each note and then also hear how it is played at regular tempo. There are over 40 popular old time tunes using the Keys A,D,G and even a couple two-key tunes to learn.
This book has made it great fun to learn not only the music but some of the history behind the origins of the Applachaian Mountain Dulcimer. You will find the history behind the instrument, learn amazing bio info. on some of the key players as well as see great photos of those who made and played this wonderful lap instrument. It's like looking at a musical scrap book of the music and history of the instrument and those who have kept it going through the years.
If you don't already have this book and CD, here is the link to get it:
www.beatinpathpublications.com
I did not have much previous experience listening to Bluegrass music or fiddle tunes in general. I was unfamiliar with the music I was hearing most other dulcimer folks play. The CD was invaluable to me! I could listen to a tune as many times as I needed to help me learn it. I don't know many of them...yet, BUT I am learning!
Oh, BTW I am not selling this nor do I get any money from the promo. I just really like the book/CD so much, gotta tell my fellow newbies about it! =D